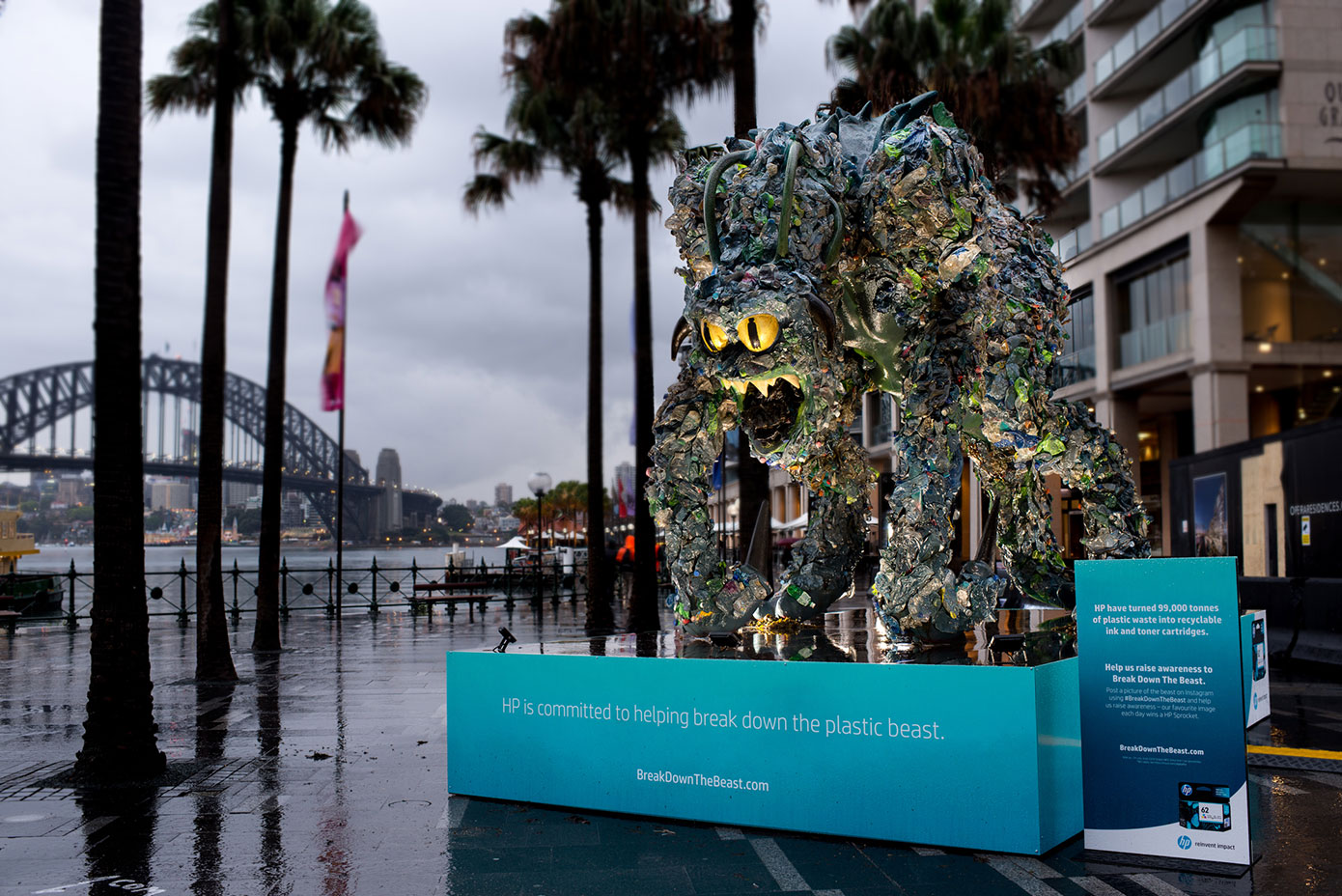 The beast made an appearance at both Sydney's Circular Quay and the Australian National Maritime Museum where it had a monster impact on over 17,000 people who visited the installation.

At the end of the beast's life it will be broken down with 100% of the materials being recycled, closing the loop on this eye-opening activation.

By continuing to choose HP, you can help break down the thousands of other beasts that still lurk in our oceans.